Anywhere
With any device, a computer, an iPad
or even a phone, you can access the
class anywhere!
Hours Of Customer Service
East Asia: 10AM-10PM GMT+8, Mandarin&English
Europe: 9AM-9PM GMT+0 English
Big English
Fundamental English listening, speaking, reading and writing cource for 6-10 year-olds
Gates Project (Advance Reading&Writing)
Cambridge Primary English reading and writing course for 8-12 year-old advance English international students
Book Club
Small group chapter book reading club for the development of reading strategies.
Levelled Reading
From beginner to intermediate, RAZ and Oxford Reading Tree discussion program helps young learners speaking/reading fluency
Messages from the Team
The Pinata Education administration team is consists of educators from UK, China and Thailand.
Our Philosophy
We believe our teachers are the main cogs in our organization, we are not a generic teaching platform with robotic-like systems in place that we expect you to follow. We understand that all students are different and require a personalized way of learning to get the most out of their experience with us.
A Glance at Our Courses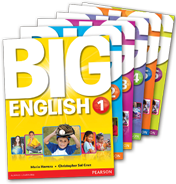 We teach Big English levels 1, 2, 3 and 4.
Level 1 starts with basic colours, all the way to writing e-mails and short paragraphs in level 4. There are two books in the course, a Student Book and Workbook. Both books have activities to present key language in context, motivating learners to not only understand language, but apply it. 'Connections' and 'Around the World' sections in the books allow students to practice English using topics from the real world. The relatable material is a fantastic base for teachers to expand effectively on content in lessons.
Activities: Songs, stories, sticker activities, games, audios and videos.
Languages skills: Grammar, vocabulary, sounds and letters, listening, language in action, speaking fluency and writing activities.
Oxford Reading Tree is used in over 130 countries around the world, we offer this course to students who want to learn phonics while having a rich reading experience. This course is also great for students who want to start out learning how to describe what things look like and use basic prepositions. Teachers bring this course alive by guiding the student in reading, understanding and using the target vocabulary from the books while discussing the story, relating the story to the student's life and asking interesting questions to prompt thinking and help with speaking fluency and discussion skills.
RAZ helps students improve comprehension and fluency in both reading and speaking, with carefully levelled books that increase in difficulty through the level. The books are a range of fiction and nonfiction texts, about topics that are interesting and relatable to young learners, perfect for teachers to use as a base for creative lessons and ask mind-tickling questions, to encourage improvement in general discussion and reading.
We offer this course from Cambridge Primary primarily to students who have a better level of English than students their age usually do, who are looking to enhance their English knowledge further on a Native level, as Cambridge Primary English is actually material created for native learners.
Students will learn how to develop broad reading skills and demonstrate their understanding of the various speaking and writing structures that are important for academic learning, as well as develop a question-based approach to learning to exercise their critical thinking skills. Teachers are encouraged to be creative and include extra assignments, activities, and material to successfully guide the student in developing these skills vital for understanding English as a second language.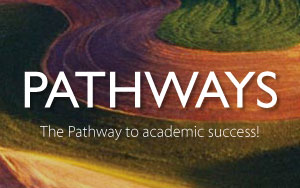 Pathways Reading, Writing, Critical Thinking,  is a five-level academic English program. Carefully-guided lessons develop the language skills, critical thinking, and learning strategies required for academic success. Using authentic and relevant content from National Geographic, including video, charts, and other infographics, Pathways prepares students to work effectively and confidently in an academic environment.​
Book a Trial Lesson?
A trial lesson gives both the stduent and the teacher a chance to know each other. From the trial lesson, you will get:
● 30 minutes 1-1 live lesson with your teacher
● 30 minutes 1-1 live meeting with our professinal personal advisor
● A copy of highly personalized learning plan
Any Questions?
Feel free to schedule an online meeting, I'd love to hear your child's English learning story and reach out to help!
What Parents Say
我们选的外教Jose热情开放,孩子特别喜欢,老师能选恰当的主题进行阅读,讨论,问题有意思,不僵化。引导孩子积极表达,课堂趣味浓厚,生词注解,作业认真批改,孩子每周都盼望上Jose的课。
Mother
线上课程的最佳选择,老师水平补偿,孩子很喜欢上课,老师会给出针对性的学习建议,很棒的平台,推荐
Mother